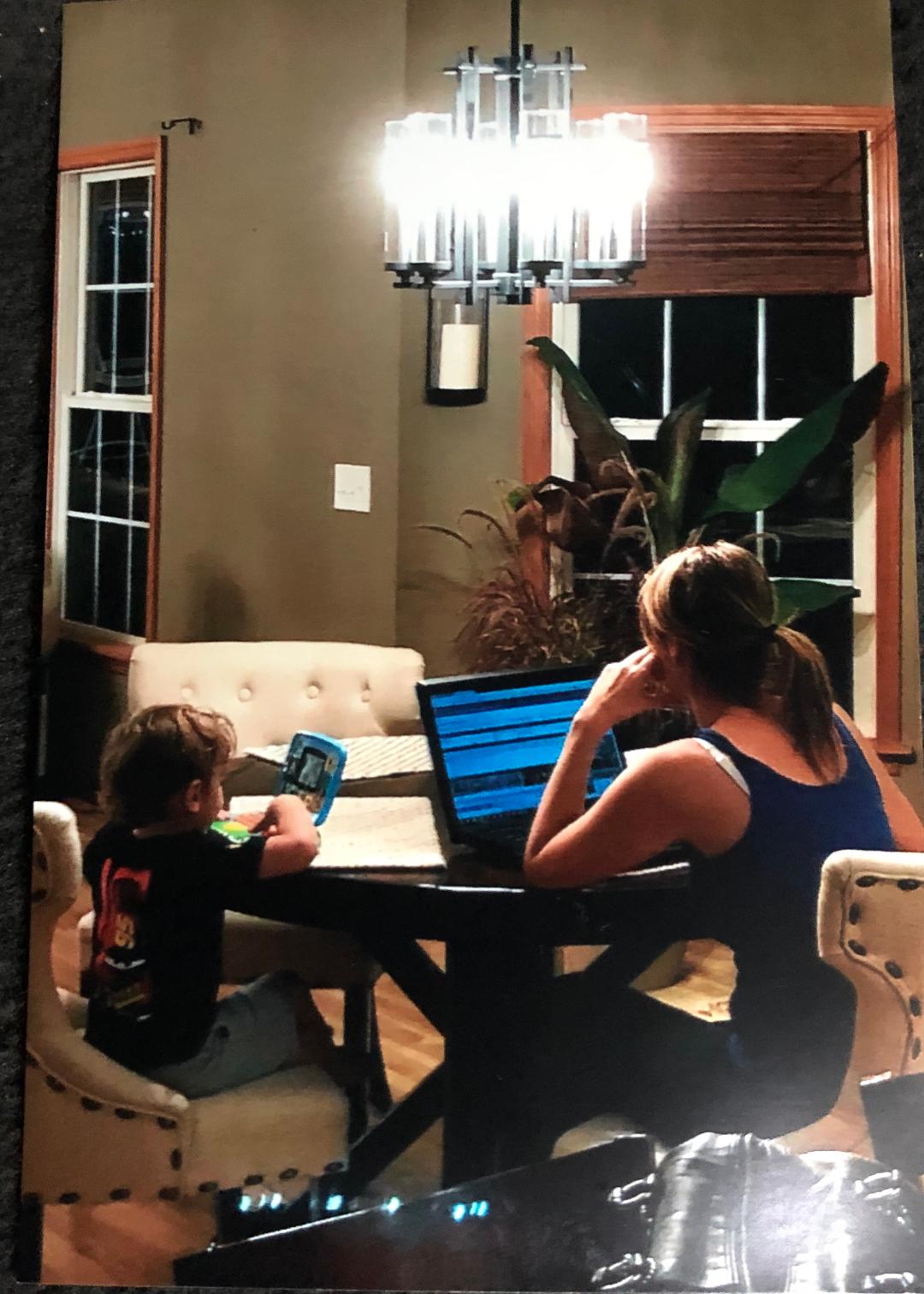 Real Estate. It's a family affair!
We are definitely in the midst of seller's market. With many homes receiving multiple offers within just a day or two of hitting the market, both the agent and the buyer will need to bring their A Game! Once a buyer identifies their dream abode there will be no time for dilly dallying. The agent will need to drop what they are doing, research recent sales and write up an offer for signature asap...yep, pretty much immediately.
Buyers, you can help your chances at getting your offer accepted tremendously by coming to view properties prepared with either your bank pre-approval letter or proof of funds. Most showings take place on the weekends. Having to wait to contact your bank on Monday, which usually means Tuesday, could result in the seller accepting another offer accompanied by the aforementioned, the ole bird in hand. (Leave it alone ;)
Pictured above we have the tiniest Tortorella team member, Brody Mac...and well, he's on his Mac! "Helping Gina work."
He's burning the midnight oil at 8pm helping me figure out if one, just ONE of five properties that my client is interested in is still available. " Accepted Offer, That one is heading into contract, The inspection was just done yesterday...." Siiigh
Long and short, if you want it be ready...and of course, call me to get it for you! LOL
Regina Tortorella
(914) 466-0329